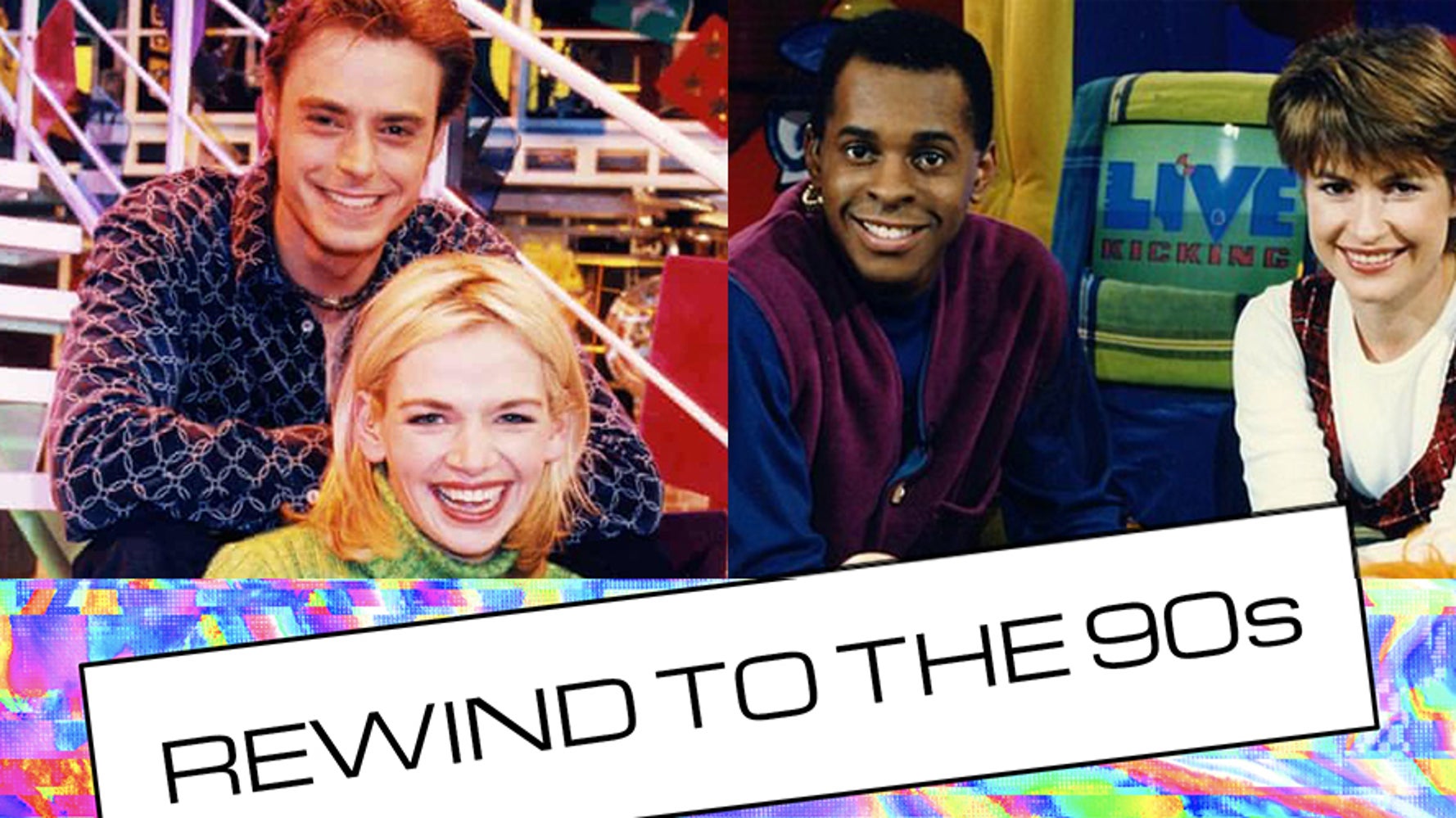 With SM:TV Live often hailed as the definitive Saturday morning kids' show among a certain generation, it's easy to overlook those who paved the way for the success of Ant, Dec and Cat.
One such example happens to be one of our other favorites from the 1990s, Live & Kicking.
Launched in 1993 by Andi Peters, Emma Forbes and John Barrowman, L&K replaced Going Live! BBC, hosted for six years by Phillip Schofield and Sarah Greene.
It took a while for the show to find its feet, but after three increasingly popular runs, it cemented itself in the TV history books when new presenting partnership Zoe Ball and Jamie Theakston took over in 1996.
Together, their partnership and a mix of comedy, cartoons and mayhem helped draw huge viewership numbers of around 2.5 million viewers every Saturday morning, until the dynamic duo departed in 1999.
Unfortunately, L&K came out with something of a whimper as two subsequent revisions led to ITV's SM:TV gradually overtaking the BBC show for the first time in the Saturday morning ratings war, before was finally canceled definitively in 2001.
But as we continue our celebration of TV nostalgia in our Rewind To The 90s series, we look back on L&K's golden age, with all the reasons why it was always worth waking up early every week. -end…
The titles
As a child, there was something rather magical about the former BBC TV center on London's Wood Lane. It was like a big TV factory where you always wanted to explore every corner in the hope of discovering the secrets of your favorite shows.
Part of the reason we felt that way is because he was such a main character on Live & Kicking, with the iconic building playing a starring role in the opening titles, which saw bouncing balls popping through the walls.
See behind the scenes