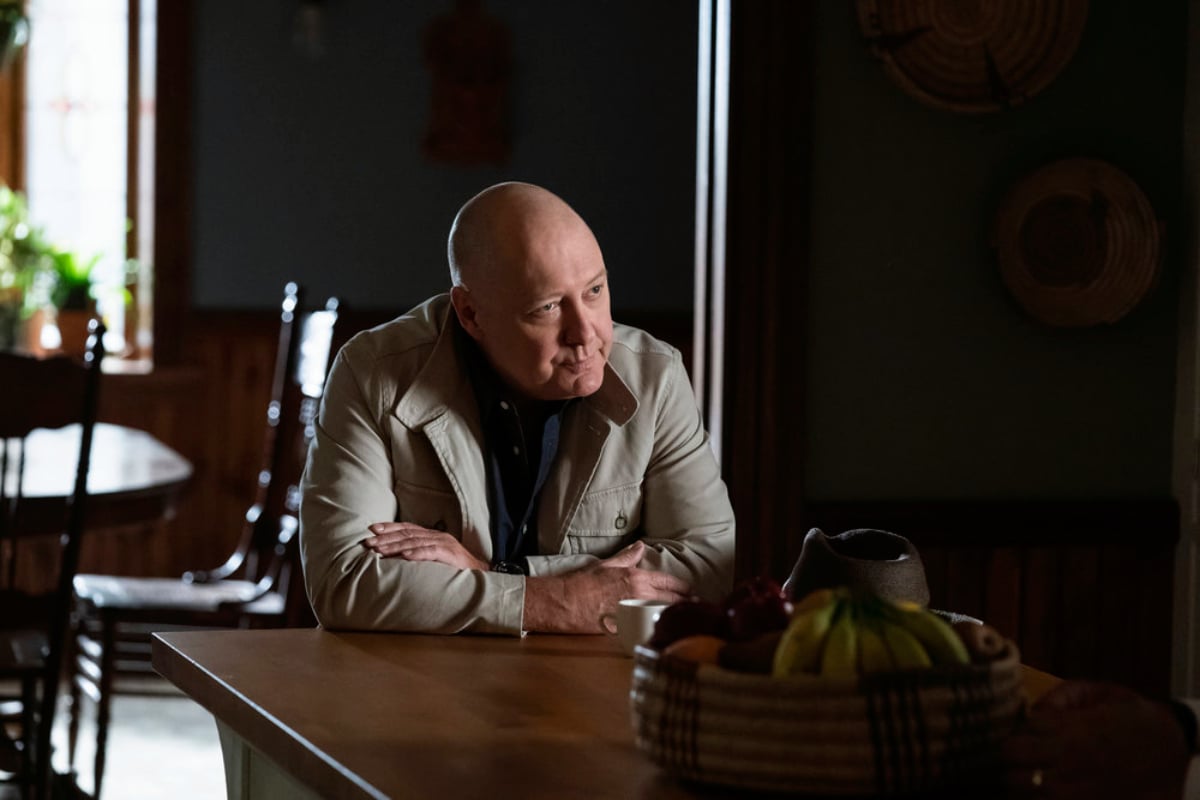 The blacklist is back for season 9 and fans around the world can't stop talking about it. The series permeated pop culture, not least thanks to the lead role of James Spader as Raymond "Red" Reddington. Spader returns for The blacklist Season 9 changes its look. Viewers noticed the character's bald head, and even Bob's burgers referred to it.
James Spader has a new look in season 9 of "The Blacklist"
Red has always had fairly short hair in The blacklist unless you were counting the flowing wicks he had in his mugshot shown in the first episode. However, Spader went further to The blacklist Season 9 and shaved his head completely bald. The actor joked about the new look during an appearance on Late night with Seth Meyers.
Meyers asked if he wears a bald beanie for the new season. No, no, no, "Spader replied. "It's a shaved head. It's not much further than that, "he said.
Spader continued to discuss Red's hair. "This season starts two years later and he was sort of lost for a few years and had terrible scabies and terrible hot spots. So they just had to get rid of it all. Yuck! Start over, "Spader told Meyers.
Season 9 of "The Blacklist" was featured in "Bob's Burgers"
Bob's burgers releases a Halloween episode almost every year, and this season was no different. In Bob's burgers Season 12, Episode 3, "The Pumpkinening," Linda and Gayle travel to their hometown to face a wrong they did in high school. The sisters accidentally smashed all of the pumpkins in the pumpkin carving competition and kept it a secret for years.
While in their hometown, Linda and Gayle meet their former high school principal, who is picking up her dog from the groomers. "I'm here to pick up my dog," says manager Rosenthal. "He needed a haircut because he's disguised as James Spader from Blacklist for Halloween, "he tells the women. Although this is a brief remark, fans of The blacklist would definitely take a kick out of it.
Red explains his shaved head in "The Skinner: Conclusion"
The blacklist Season 9 showed an awareness of the questions fans are asking in the new season. "The Skinner: Conclusion" took the time to address the issue of Red's new look. "I'm sorry but uh what happened to your hair?" Aram asks Red. "Ah haha. Straight razor, "Red replies. "Weecha makes my face and my head all at once. We don't have enough electricity where we live to waste it on mowers or other electronics. Just the refrigerator and the CD player.
Red has presumably been in hiding with Sister Xui for the past couple of years, and it looks like the new look is simply a matter of convenience. However, some viewers are wondering if this could also have something to do with Red's mysterious illness from previous seasons.
RELATED: 'The Blacklist' Cast Discuss What Their Blacklist Names Would Be