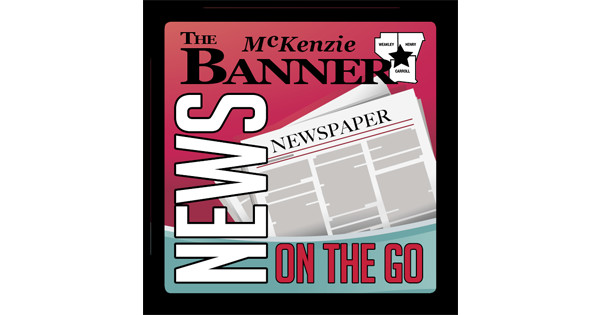 Goat in freedom – John R. Jordan, 38, of 95 Maytown Road, Huntingdon, has been cited for animal escape following a recent incident involving his goat.
According to the report by MP Christopher Adams, an owner of Buena Vista Road told MPs on September 13 that a goat belonging to Jordan was on her back porch, which she had tried to enter his house, that she had butted him in the buttocks. , and he defecated on his porch. Jordan came to the property to pick up his goat. The report noted that MPs have responded to calls regarding this particular goat on several occasions.
Aggravated aggression – Mike Brotherton, 58, of 465 Holmes Mill Road, Huntingdon, has been charged with aggravated assault following an incident on September 10 at a residence in Hollow Rock.
According to Deputy Chance Townes' report, MPs responded to a call about an altercation between neighbors on Cemetery Boundary Street. Upon arrival, MPs discovered Tedd Karp was bleeding from his left arm and his son had a head injury, and it was determined that Brotherton had hit the two with a stick he had recovered from inside. of the House. Brotherton told officers he hit them, but he also said the son hit him with a cane. Townes watched but saw no sign of injury on Brotherton's body. The father and son received medical treatment at the scene but refused to be taken to hospital.
Drug paraphernalia – Brandon Doug Hilliard, 35, of 9025 Old Stage Road, Huntingdon, was cited for possession of drug paraphernalia during a traffic stop on September 9 on Old Lavinia Road.
Deputy Nick Roberts reported that he stopped a black Chevrolet Silverado driven by Hilliard after observing the vehicle veered off the roadway into a ditch, nearly causing an accident. During a search of the vehicle, Roberts found a glass pipe containing a crystalline substance.
Shot fired – MPs are investigating a recent case of a vehicle fired near a residence in the McKenzie area.
According to MP Christopher Adams' report, he responded to a call on September 11 at a residence on Oak Manor Road. Resident Rodney Griffin told MPs he heard a gunshot and then saw a white four-door Dodge pickup truck drive past his residence with a passenger holding a shotgun out the window. Griffin said he then got into his own vehicle and chased the truck, but the driver of that truck did not stop. Adams found a 12-gauge shotgun casing at the scene.
Drugs, Firearms – William Shawn Manning, 37, of Bradford has been charged with Possession of Schedule II, Schedule VI, drug paraphernalia and a firearm while committing a felony during a road check on September 10 in Trezevant.
Deputy Nick Roberts reported that he stopped a white truck driven by Manning because of the dark tint of the windows and after observing that the vehicle had deviated from the center line. A K-9 unit was called to the scene after Manning denied Roberts' request to search the vehicle, and a search was conducted after the dog indicated the presence of illegal substances. During the search, MPs found a pipe with residue, a small cylinder containing a substance that tested positive for methamphetamine, three THC vape pens, a Glock 40 caliber handgun, a .308 rifle and a scale. digital.
Felony Escape – James Anthony Taylor, 53, of 2100 Hebron Church Road, Bruceton, was arrested on charges of escape, reckless driving and driving with a revoked license following a high-speed chase on September 13 in the counties of Carroll and Benton.
Deputy Michael Smith said he tried to park a red Chevrolet S10 driven by Taylor on Highway 70, but the vehicle accelerated, reaching speeds of over 100 mph. Smith continued to pursue in Benton County and on several different routes. The vehicle eventually came to rest on Old Union Church Road and Taylor was apprehended after escaping on foot. He was transported to the Carroll County Jail.
Flight – Deputies are investigating the recent theft of objects from private property in Bruceton.
MP Michael Mulligan said he responded to a call on Aug. 13 regarding a break and enter at a residence on College Street. Lawyer Laura Keeton, who has power of attorney over the resident at that address, told MPs that the previous night or earlier today someone entered the house and took a washing machine Maytag valued at $ 250 and a Maytag dryer valued at $ 250. Keeton also said a window air conditioning unit valued at $ 200 was taken from an outhouse on the property.
Vandalism – Matthew Snyder told MPs on September 12 between 2 a.m. and 5 a.m. that morning someone shot what appear to be BBs at two vehicles belonging to other people he was working on in his went onto Terry Road, causing approximately $ 950 in damage.
Burglary – The deputies are investigating the recent burglary of a residence and other property in Bruceton.
It was reported on September 11 that someone broke into and ransacked a house on Carroll Street, as well as an outhouse, an RV and two vehicles on that property. Approximately $ 1,200 of items were reported as stolen, including four wheels and tires for a Nissan truck, a steel rear door with glass, a turbo propane heater, a wooden front window, a 46-inch flat screen TV. inches that does not work, a car radio / CD player, air compressor, collectible knives and collectible coins.