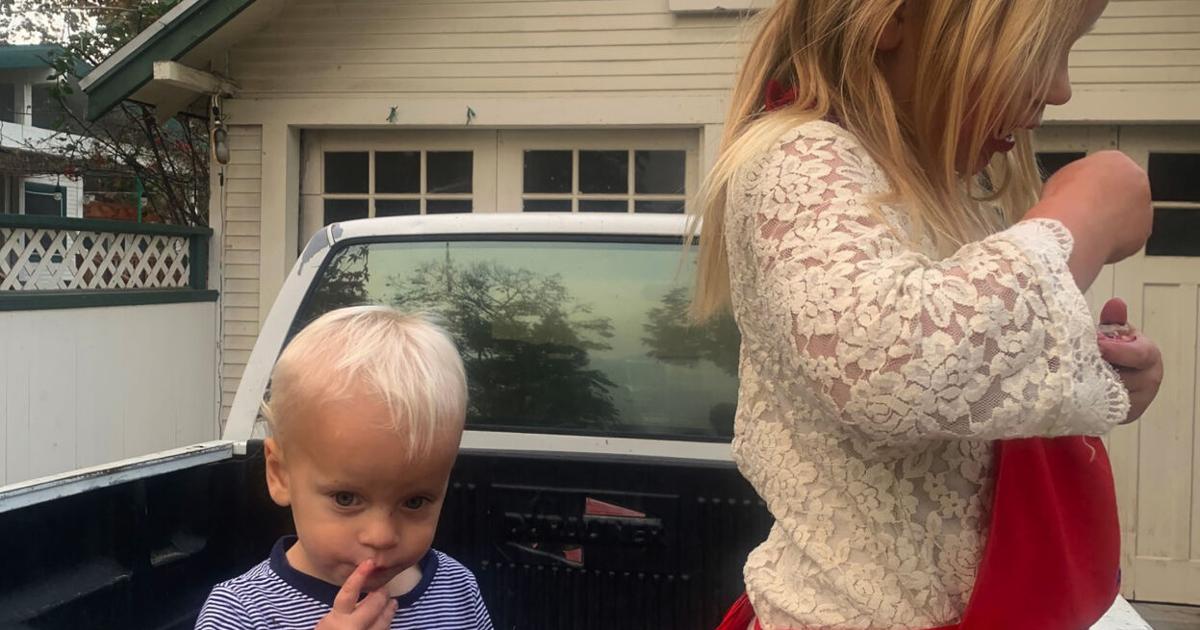 Talk about a failure. I woke up Thursday night and realized I forgot to submit the pictures of Henry and Nora eating pomegranates for the Friday column on pomegranate season.
Instead, I had a photo of the tree itself, which is charming and backlit, but there's hardly anything cuter than a few kids sitting in a truck eating pomegranates.
I walked through downtown on the night of the Christmas parade, really walked around it, to get food at Great Castle. I had not been there for years.
When the kids were little and Dad was visiting them, his treat was bringing in take out food from Great Castle. We looked forward to his visits.
Challenging neighborhood, but Great Castle is still standing after 46 years and the food – lo mein vegetables, snow peas and black mushrooms, beef with broccoli, kung pao chicken, moo shu pork, shrimp and bamboo shoots – was delicious. You forget how much fun these little boxes are.
It was nice to see the downtown area lit up and alive, promising, inviting and as if it was on its way home.
Message from Chris Fendrick regarding the cycle track column and Panorama Park, two of Bakersfield's best assets. Chris clarified my murky and incorrect history of the park.
"I just wanted to add a bit of history to Bakersfield of Panorama Park's second best site. I appreciate you mentioning that retired supervisor Pauline Larwood had a vision to build a trail along this part of the cliffs. However, after this short trail was built, it sat for years until a coalition of people came together to make it what it is today.
"In 1998, I was driving Panorama Drive home at the top of La Cresta and wondering why the park had never been developed beyond the original trail. I wrote a Community Voices article for join the development of Panorama Park.
"After this letter and the appeals to then supervisor Barbara Patrick, we assembled a great team to build the park as it is today. Credit goes to the ad hoc chairman of the Friends of Panorama Park and retired Parks Supervisor Carl Park, Supervisor Patrick, Assistant Stephanie Lynch, current Supervisor Mike Maggard, Bob Larue, the late Jimmie Icardo, Ed Berchtold and countless others who have helped with grants, donations, and tree and vegetation planning that we all benefit from today. "
What about the fog in recent days? It will bring you back. Way back. Well, a long way from when we were kids and the fog of Tule set in for what seemed like weeks at a time.
The fog was often related to the rain but not to this fog. At least there was a little humidity in the street on Sunday morning. We will take it.
The musical recommendation of the week is Katy Trail's new CD titled "Come on Rain". If you're local, you might know Katy as Katy Glentzer from her job as a real estate agent, but she's got a whole different side. Katy is a wonderful singer and songwriter. This five song CD was recorded in Nashville and the production value is high.
You can listen to the songs on YouTube and the album is available for purchase in the iTunes Store.
Herb Benham is a columnist for The Bakersfield Californian and can be reached at [email protected] or 661-395-7279.