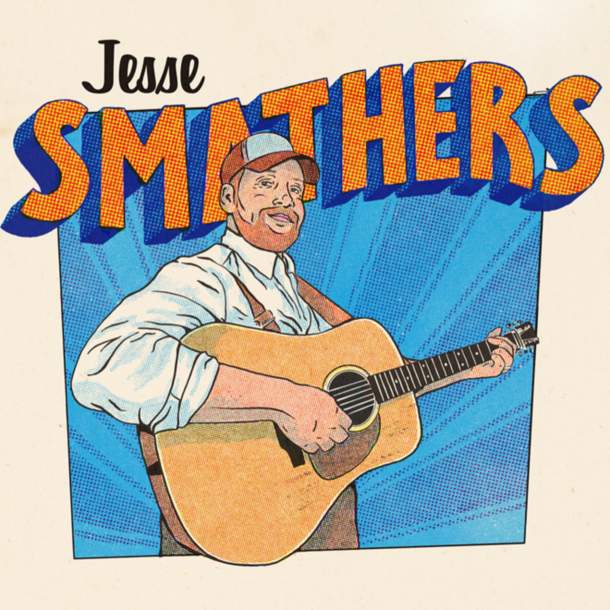 "One of the greatest joys of my life is playing music with friends," says jesse smather. "It's always been my goal to capture that joy and excitement that comes from a circle of five or six musicians." Music has always been an important part of Smathers' life – his grandfather, Harold Smathers, and great-uncle Luke Smathers, received a North Carolina Heritage Award in 1993 for their contributions to North Carolina folk music. North.
Originally from Eden, North Carolina, and now living in Floyd, Virginia, Jesse started playing guitar at age 11. He learned the mandolin at age 15 and was heavily influenced by the music around him in his youth. In 2009, he won the Virginia Folk Music Association Guitar Championship. The following year, after graduating, he began his career as a touring musician with the James King Band.
Jesse joined Nothin' Fancy in 2014. The same year he was also inducted into Phi Mu Alpha, a musical fraternity, as a Sinfonian – joining greats like John Phillip Sousa, Count Bassie, Duke Ellington and Andy Griffith. In 2015, the Lonesome River Band welcomed him into the band as vocalist and mandolin player, and in 2017 Jesse won the IBMA Momentum Award for Vocalist of the Year! Following Brandon Rickman's departure from the Lonesome River Band, Jesse switched to guitar in 2021.
Through battling the 2020 pandemic, Jesse has found time to put his creative mind to work. He started working on the solo project he had dreamed of doing for many years. "This album is made up of friends and like-minded musicians I've been blessed to make music with over the years and musicians who have had a big impact on me," Smathers shares. And, even if he had a sound in mind that he wanted to capture, "the energy and what happened in the studio could not have been planned," he continues. "It was real magic."
The final single from Smathers' self-titled debut album, "Under the Weather", was written by award-winning songwriter Mark "Brink" Brinkman. "Brink sent me a handful of songs, and 'Under the Weather' immediately stood out," Smathers explains. "When I heard the lyrics and the melody, it reminded me so much of the first generation bluegrass that I love so much."
In addition to Smathers on guitar, octave mandolin and vocals, the song features Jonathan Dillon on banjo, Gaven Largent on dobro and Joe Hannabach on bass. Harmony vocals are provided by Patrick Robertson and Jessie Baker, and "Under the Weather" also features Jason Carter and Mike Hartgrove on twin violins. "The song is really inspired by all the pioneers of bluegrass music," says Smathers.
In conclusion, Smathers speaks to listeners, "I hope you have the same pleasure listening to this project as we had playing and recording it."
Jesse Smathers' debut album is out Friday, May 13. CD copies of the album are available here, and the album is available on all major streaming platforms. The album is also available for radio download via AirPlay Direct. Jesse – along with a cast of star musicians – will celebrate the album's release with a live performance at the Floyd Country Store in Floyd, VA on Sunday, May 15. Tickets are on sale here.