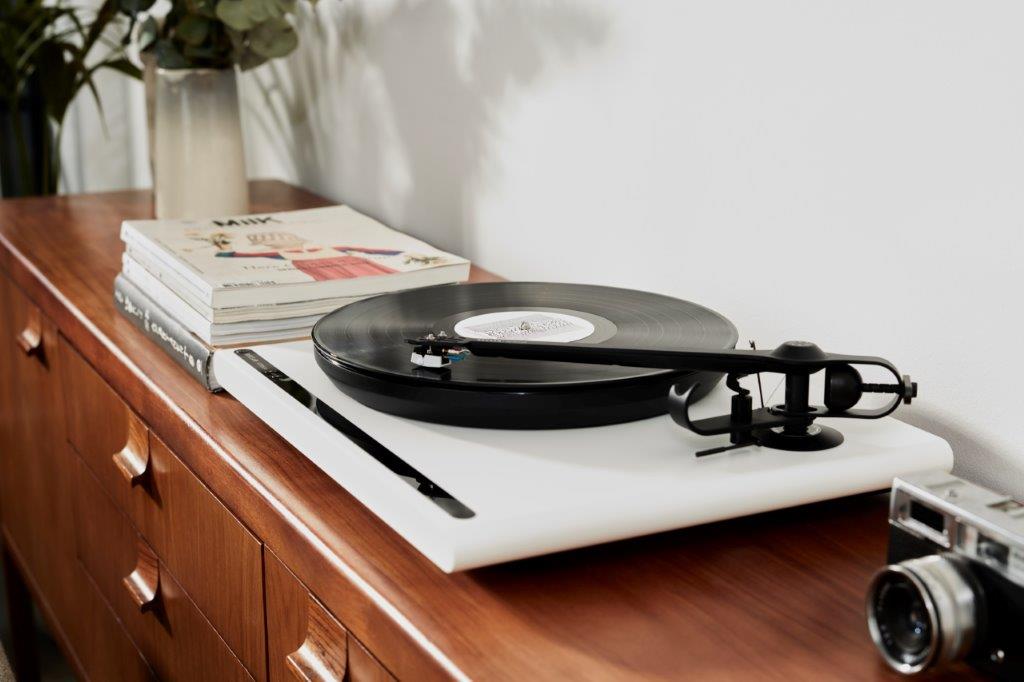 Roksan has announced its Attessa line of next generation audio equipment. Developed and designed in the UK, the range consists of a streaming amplifier, integrated amplifier, turntable and CD transport.
The company claims that Attessa combines the audio performance that Roksan has spent nearly four decades perfecting, exquisite industrial design that will complement any interior design vocabulary, and a level of convenience that will introduce a whole new audience to the unmistakable sound of Roksan.
The design is presented as accessible and user-friendly and the materials are known to be of exceptional quality. Ergonomics, whether it's the multifunction haptic dial or the MaestroUnite control app, is designed to be thoughtful and perfectly implemented. Roskan says that if you already know the brand, you won't be disappointed, and if you aren't, you'll be surprised and you will be in for a treat.
The Attessa integrated amplifier has a multitude of analog and digital inputs. The latter is all routed to a high performance Burr Brown 24bit / 192kHz digital-to-analog converter, while its analog inputs include a phono stage for use with a turntable. It also benefits from aptX Bluetooth connectivity to stream streaming services from a smart device and with more than enough power.
In addition to the range of inputs and high quality components of the integrated amplifier, the Attessa streaming amplifier has the added benefit of the BluOS multi-room streaming platform. The unit is also compatible with over 20 of the world's leading streaming services and can wirelessly stream to up to 64 zones. It has the same suite of digital inputs (all routed to the same high-performance 24-bit / 192kHz Burr Brown DAC) compatible with MQA and FLAC file formats and compatible with high-quality turntables. Wireless connectivity is simple and stable with built-in Bluetooth aptX connectivity. With audio performance delivered by a fully balanced preamplifier and a toroidal transformer derived from Roksan Caspian reaching 130W, the Attessa streaming amplifier is compatible with just about any speaker.
Attessa CD transport and Attessa turntable are also included in the launch. Transporting the disc does exactly what you'd expect: connects via a digital coaxial to either of the Attessa amplifiers and feeds the digital audio information from the disc to the high-performance DAC. Using the MaestroUnite app means that an Attessa amplifier and Attessa CD transport combine into one system after setup, and the custom UK-designed firmware on board the disc transport ensures accurate playback and without error.
The turntable, meanwhile, has the purity of purpose that all Roksan turntables have enjoyed, the company says. It was developed and assembled in the UK and comes complete with a unipivot tonearm, high quality pre-assembled Roksan Dana cartridge and switchable phono stage (making it compatible with any amplifier). The turntable is built to uncompromising standards using premium materials – the turntable, for example, is high-mass weighted glass with a bonded aluminum edge damper. And the chassis design, with its feet designed to isolate it from external vibrations, is directly influenced by Xerxes, Roksan's very first turntable.
Main characteristics
Exceptional sound performance
Sophisticated, sober and elegant design
Engineering without compromise
Extended specification
High fidelity product
BluOS streaming technology for the Attessa streaming amplifier
24-bit / 192kHz Burr Brown DAC
Power to spare, up to 130 W per channel
Custom unipivot tonearm for turntable
Accessible and intuitive controls
Designed and made in the UK