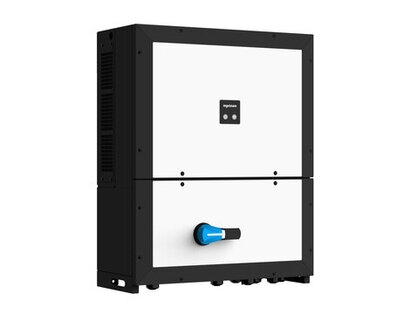 [ad_1]
This three-phase converter has a nominal power of 100 kW, capable of providing up to 50º C of ambient temperature. This makes it the optimal solution for solar self-consumption systems with batteries on an industrial scale. In fact, there are already eleven such pilot projects in Spain with this inverter.
The new product comes standard with Wi-Fi and Ethernet communications, AC short circuit and overload protections, DC disconnect switch, and Type II surge arresters against DC and AC surges. In addition, its IP65 protection class makes it suitable for indoor and outdoor installations, and its standard 5-year warranty provides maximum reliability.
This inverter is compatible with the main battery technologies (lithium, lead, flux and Ni-Cd), which can operate in a voltage range of 570 to 850 V, with a maximum voltage of 1,100 V.
In addition, thanks to Ingeteam's EMS (Energy Management System), in solar self-consumption installations with batteries on an industrial scale, it is possible to control the operation of both the photovoltaic inverter and the solar inverter. battery inverter, while establishing communication with a power meter at the grid connection point and at the electric vehicle charging point (if there is one). This EMS can be configured both to inject and not power into the electrical network.
Ingeteam will present this inverter on its booth 4D21 during the Genera trade fair, which will be held in Madrid from 16 to 18e November.
For more information :
[ad_2]